Last Updated on June 6, 2022 by Admin
LnT Construction is among the world's Top 30 contractors. The business encompasses multiple businesses – Buildings & Factories, Transport Infrastructure, Heavy Civil Infrastructure, Smart World & Communication, Water & Renewable Energy, and Power Transmission & Distribution.
Larsen & Toubro Limited, commonly known as L&T, is an Indian multinational conglomerate company headquartered in Mumbai, Maharashtra, India. It was founded by two Danish engineers taking refuge in India.
l&t construction company is an international construction company specializing in construction, including infrastructure, commercial and residential. They pride themselves on exceeding expectations and providing the best service at a reasonable price.
LNT Construction Jobs
Following are the latest job updates for June 2022 in L&T construction from the various online source
The urgently required construction manager for Sitamma Sagar Multi-Purpose Project, Telangana
Qualification B.Tech(Civil) with 15-18 years of experience or DME with 22-26 years of experience.
Share ur resume to AMITABHP@LNTECC.COM
We have an opening for a Design Engineer/Manager  (UG/Elevated metros only)
Essential skills REQUIRED – Bridge design, STAAD PRO, SAP 2000, AUTO CAD.
Qualification- B.E./B.Tech in Civil
Experience – 5 to 15 years of vast experience working in the design of elevated and underground metros.
Please share the relevant CVs to my mail ID ajay.prasad@lntecc.com
Urgent Requirement for DESIGN COORDINATOR for Under Ground Metro Rail Projects:

L&T Construction – Heavy Civil Infrastructure IC is looking for young, qualified, and energetic Civil / Structural Engineering professionals
For Patna Location who has overall working experience of atleast 5 years, out of which atleast 3 years experience as "Design Coordinator" for Construction of Under Ground Metro Rail Projects.

Interested aspirants with relevant mandatory experience as mentioned above can share their latest resume to: vinay.vejendla@lntecc.com by mentioning the Job Code as DSNCO-P in the subject of your email. All the shortlisted applicants must be available to attend an interview immediately and to join within a short notice period.
Kindly note that, upon selection, it is mandatory to submit genuine educational certificates, experience letters, payslips etc., as we conduct Background Verification.
For any additional information, please feel free to contact or WhatsApp at +919912345556.
L&T Smart World, the digital transformation partner for Smart Cities, Smart Utilities, and Communication is expanding to accelerate the business growth, globally across multiple sectors.

GIS (Geographic Information System)
Enterprise GIS implementation using ARC GIS, Hexagon Geo-media, Application development with python, VBA & database experience.
Location – Delhi, Patna, Ahmedabad
Preferably who can start within 15 days max Work from Office
Please mail me (kumaraguru.a@lntecc.com) with your profile.
Base locations for these openings will be Chenna
More about L&T Smart World – https://lnkd.in/gxs4qryh
We have below urgent requirements for EHS Department L&T Heavy Civil Infra IC
Position:
1) Senior Manager – EHS (Education: Any Diploma / Engineering Graduates with ADIS, Experience: 10+yrs)
2) Junior Manager – EHS (Education: Any Diploma / Engineering Graduates with ADIS, Experience: 5-10yrs)
3) EHS Supervisor (Education: Any degree with ADIS; Experience: 5-10yrs)
Requirement: 2-5yrs experience in Metro Projects (Underground / Elevated) is mandatory.
Job Location: Chennai
Interested candidates can reach me on 9884632972 (Whatsapp) or justin.r@lntecc.com

Related Posts:
Larsen & Toubro is a major technology, engineering, construction, manufacturing, and financial services conglomerate with global operations. L&T addresses critical needs in key sectors – Hydrocarbon, Infrastructure, Power, Process Industries, and Defense – for customers in over 30 countries worldwide.
lnt engineering and construction division has been serving the region for decades. With its three service areas – lnt construction, lnt project development, and lnt infrastructure services – the division employ over 30,000 professionals.
LNTECC Larsen and Toubro Engineering and Construction Company, commonly known as LNT Construction, offer opportunities for you across disciplines, be it Technology, Project Management & Execution, Engineering, Finance, IT, HR, Research, Sales, Marketing, Communications, Legal, and other support services. LNTECC is a team of 30,000 plus construction professionals spread across the globe.
lnt construction jobs are very competitive because the construction industry is a highly competitive business. To successfully get a job in lnt construction, you will need knowledge and experience with project planning and scheduling.
If you are looking for career opportunities to make your career in the construction industry, then LNTECC jobs are the best option to start with.
Every year LNT construction hires many engineering graduates from almost all the engineering disciplines through campus placements (recruitment) programs and lateral hiring.
Related Posts:
lntecc is the best company to work for. It has excellent benefits and a lot of growth opportunities. Many lntecc employees are already in management positions or higher, so if you are looking for a career that will give you incredible skills and opportunities to advance, this is the place to do it.
Kindly check the LNTECC career page to look for the latest job opportunities and apply online through the LNTECC career portal. Their HR team regularly posts the construction and engineering jobs through their career page, LinkedIn, and Naukri.com.
Kindly check the latest job opportunities in LNTECC and apply online, which matches your career profile.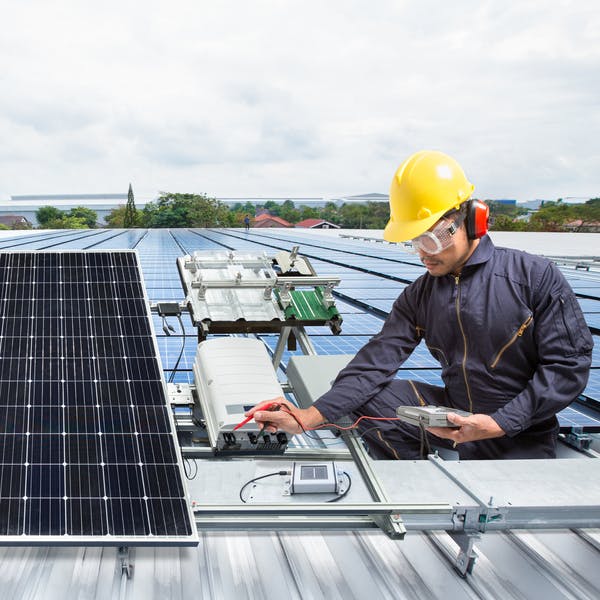 Important Links
Kindly check the above links and apply for the latest Lntecc recruitment.