Last Updated on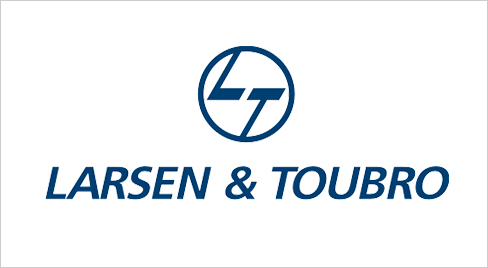 Young Leadership Program: Larsen & Toubro (Realty) (4-8 yrs)

Excellent academic pedigree :

– Engineering Graduates (B.E./B. Tech./B. Arch.) from a premium technical institute, and

– Full Time MBA/ PGPM/IPMX /PGPX/PGPEX/EPGP from a premier management institute is must

– No gap in education and no backlogs in education

Experience :

– 4 to 8 years of experience.

– Candidates from Real Estate/Infrastructure/Engineering background are preferred

Competencies :

– Excellent communication skills

– Forward Thinking

– Flexibility

– Ability to multitask

Age :

– Less than 33 years

The incumbents will be expected to :

– Interact at the highest levels of organization/s inside and outside L&T

– Analyse and understand the economic and business environment.

– Be involved in high-impact decisions making processes and projects of great magnitude, complexity and speed.

– Be a part of L&T Strategic and Operational initiatives

– Involve with Corporate functions and interact with operating businesses to enable effective co-ordination of various activities, and provide relevant information and assistance to the Chairman.

– On developing a good degree of business acumen as an Executive Assistant, the incumbent can look forward to working with business leaders in L&T's various businesses, after around a year.

About the company :

– L&T is a technology, engineering, manufacturing, construction and financial services conglomerate well known world over in the EPC space.

– The L&T Group's consolidated turnover exceeds USD 16 billion. It is engaged in key sectors of the economy – infrastructure, hydrocarbon, power, defense, aerospace, construction, shipbuilding, electrical & automation, mining and metallurgy.

– L&T's integrated capabilities span the entire spectrum of – design-to-deliver-, and it offers turnkey EPC solutions in its major business lines. Its track record covers products, projects and processes executed to international benchmarks.

– Every aspect of L&T's businesses is characterized by professionalism and high standards of corporate governance. The Company has global presence, with manufacturing facilities in seven countries besides India.

– As a strategic move to develop young leaders from within the company, L&T is looking for Executive Assistants to the Group Executive Chairman who will move on to a functional role after around one year stint in Chairman's office.

– The person selected will represent one of the Independent Companies (IC) or a corporate function. She/he will be under direct supervision and mentoring from the Group Executive Chairman.